Hey all! I hope 2014 has been good to you so far! I'm updating my journal to let you guys all know what's been happening in my life this year!

By far, the biggest thing for me has been my starting college classes!

A couple of my friends
coerced
encouraged me to go to college and I finally got things in order and enrolled. I am quickly coming up on being halfway through my first semester and, for the most part, it's been really enjoyable so far. I'm just racking up general education credits at the moment but the classes I have are two different history classes (one American history and the other world history), a writing class, and a geography class. They have been keeping me busy and I'm happy to say that I've pretty much gotten the hang of things in the realm of academia.
Figuring out and getting into the swing of my class schedule went smoothly and I have also been doing fairly well at balancing my school and my art commissions. Obviously, my open time for commission related things is not as bountiful as it was before I began school but I am still determinedly making my way through my commission list. If I have not reached your order yet, please do not think that I have abandoned or forgotten your art; I will get to it!

Another cool thing is that I have been working with one of my clients to create some art for use on coinage that is being sold as a collectible but can be legitimately used as real currency in the Cook Islands! The coin is pure .999 silver with the raised areas gilded in black palladium which is very rare to find on coins. It is large and heavy weighing in at
1 troy ounce. It was also displayed at the World's Money Fair in Berlin which happens to be the largest coin show in the world.
These coins can be kept in a coin collection or placed in a bezel and strung on a chain or cord so as to be worn and shown off. The latter is how I like to use mine.

This coin features a wolf and caribou in a yin yang design and represents the balance of the relationship between predators and the animals they hunt as prey. This concept will be part of the Predator and Prey coin series. I have already completed the second design and sent it over to my client for use on the upcoming coin so stay tuned for that!

If you would like to obtain one of these coins for yourself, they are available for sale here:
www.bullionstop.com/
and if you use the code DEVART you can get a 15% discount off your order.
More happy news is that my family adopted a new dog last November!

We still miss Kruger deeply and no dog will ever take his place in our hearts but it was time to open our lives to the presence of another dog. The new pup is a female German shepherd/Chow mix named Sadie and she is about one year old. Her tongue is completely purple due to her chow ancestry and she is stubborn, mischievous, and spirited. She takes great pleasure in dashing out the front door whenever she finds opportunity to do so, steals stuff from the edges of the table and countertops, and barks loudly whenever she hears something she deems suspicious (which is usually in the middle of the night). Thankfully, for her sake, she is intensely affectionate and happens to be very beautiful too.

Here is Sadie in a hat that is possibly
too
appropriate.

That pretty much concludes my updates for you. Though I've been completing several commissions "behind the scenes," if you will, I haven't done very much uploading due to the busyness of my current schedule. I will try to be better about posting up my finished creations so that you all can see and enjoy them on a more regular basis.

--WildSpirit
-------------------------------------------------------

Available iPhone Cases

There was an overwhelming demand for the iPhone 4/4S Tough Case that featured my Howling Wolf Pair design as well as inquiries regarding when I'd be able to offer a larger selection. That day is now here. In addition to the original case which featured the design in white on a black background, there is now a Howling Wolf Pair case featuring a black on white background as well as two all new cases.
These polycarbonate cases made to fit the iPhone 4/4S are durable and handsome and can be
purchased
through ViaVoottoo here:
www.viavoottoo.com/collections…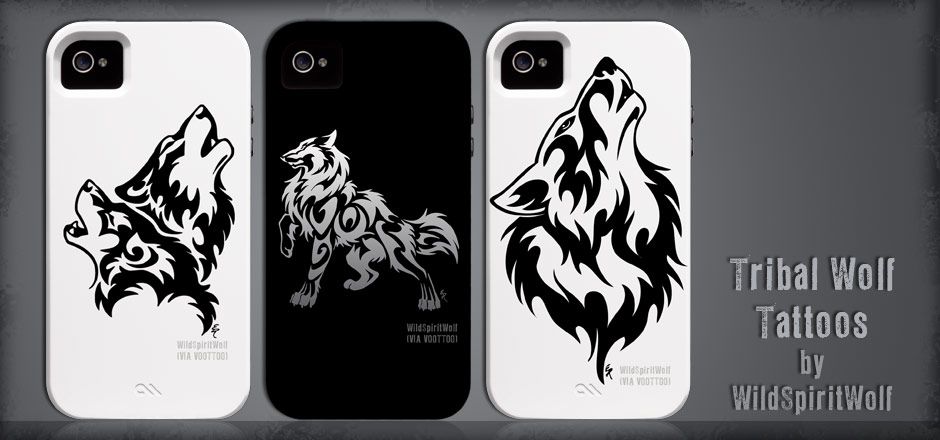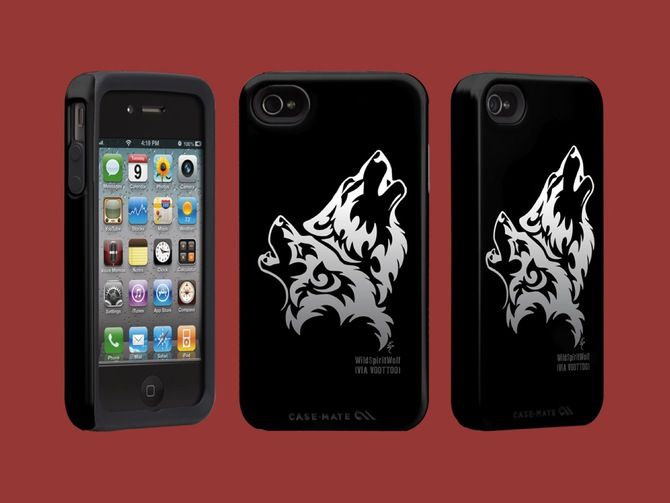 -------------------------------------------------------

I am OPEN for custom COMMISSIONS, please check out my FAQ for terms and prices:
wildspiritwolf.deviantart.com/…
Art tips and general FAQ can be found here:
wildspiritwolf.deviantart.com/…


I have a selection of a few of my different ART pieces available as affordable PRINTS, please see here for details:
wildspiritwolf.deviantart.com/…
I'M SORRY, I DO NOT TAKE FREE ART REQUESTS OR POINT COMMISSIONS