Hello all! I was able to meet Featherologist this past month and we had an absolute blast. In addition to running all over the British countryside as well as London, one of the things we did during my stay was make homemade soap together!
I've been using natural, non-commercial brand soaps for the past few years so as to avoid all the harmful chemicals and artificial fragrances that so may store-bought soaps are loaded with these days. This has me very familiar with the usual ingredients in the gentle, natural soaps as well as what they generally smell and look like. However, I was absolutely clueless to the actual process of making it. It was fascinating watching everything come together and very rewarding seeing the finished product that had been carefully handcrafted.

The soap we made is a honey and goat milk combination and turned out to be a rich, warm color that has the appearance of butterscotch fudge. Very appetizing looking! In fact, every ingredient in the soap would be safe to eat except for the lye when first added but that mellows out as the soap cures. Of course, just because you can eat it does not mean that you should; it is soap after all. It does, however, give a huge peace of mind knowing that the soap you are rubbing all over your skin is made from such gentle ingredients. You shouldn't apply anything to your skin that would be toxic to eat since your skin will be absorbing it and you don't want all those nasty toxins in your body.
My friend makes and sells a number of different soaps, lip balms, and lotions all made with the utmost care from gentle, natural ingredients. I was given a package of several of her different soaps as well as two tins of the lip balm since my lips get really dry in the winter and whenever I'm doing a lot of sculpture work (I dunno why but I tend to bite at my lips in concentration when I am sculpting and painting

).
I've been using the lip balm the past few days and it is wonderfully soothing and light. Not at all like the heavy, petroleum based lip balms that I have used in the past.
I have a bar of the goat's milk and honey soap that we made and have been using that in the shower but I cannot wait to try out the other kinds she sent me home with too! The Natural Cinnamon and the Rose Geranium soaps are particularly tempting because they just smell so good!

If you'd like to treat your body and try out some of these delightfully rustic, all-natural products for yourself or pick something up as a gift for someone special (Christmas is right around the corner!), you can find her shop "Dirty Coyote" over on Etsy here:
Hope everyone has been staying warm and is enjoying the holiday season so far!
--WildSpirit
-------------------------------------------------------

Available iPhone Cases

There was an overwhelming demand for the iPhone 4/4S Tough Case that featured my Howling Wolf Pair design as well as inquiries regarding when I'd be able to offer a larger selection. That day is now here. In addition to the original case which featured the design in white on a black background, there is now a Howling Wolf Pair case featuring a black on white background as well as two all new cases.
These polycarbonate cases made to fit the iPhone 4/4S are durable and handsome and can be
purchased
through ViaVoottoo here:
www.viavoottoo.com/collections…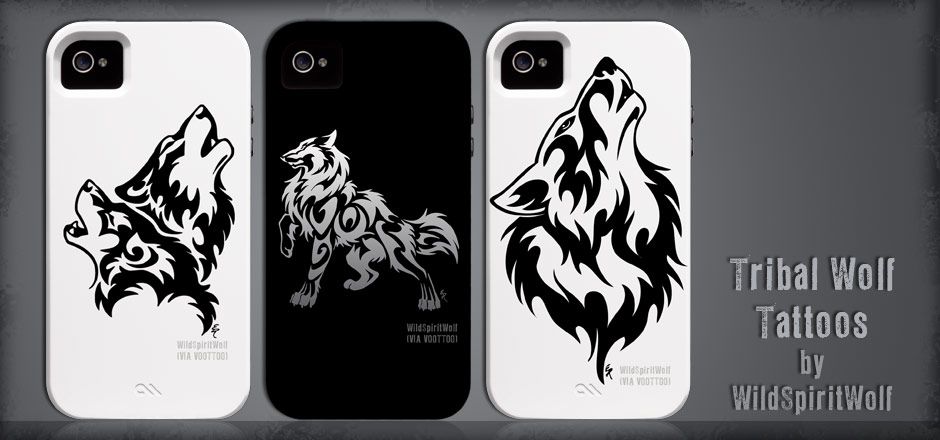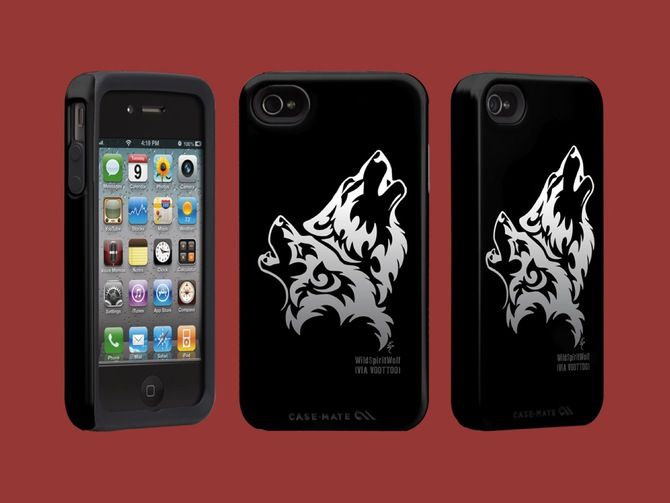 -------------------------------------------------------

I am OPEN for custom COMMISSIONS, please check out my FAQ for terms and prices:
wildspiritwolf.deviantart.com/…
Art tips and general FAQ can be found here:
wildspiritwolf.deviantart.com/…


I have a selection of a few of my different ART pieces available as affordable PRINTS, please see here for details:
wildspiritwolf.deviantart.com/…

SKINS featuring my tribal designs are available for sale here:
www.voottoo.com/wildspiritwolf
Just click the link and choose the "SKINS" tab to see the available designs.

I'M SORRY, I DO NOT TAKE FREE ART REQUESTS OR POINT COMMISSIONS