Hello again! I can't believe I have completed another semester of college! It seems the more full my schedule gets, the faster time seems to fly! Anyone else experience that same phenomenon?
Aside from successfully making my way through my third semester of college as a full time student (I got straight A's in my classes these past two semesters

), I have been working hard to keep progress going with my commission list. This has led to some interesting time management techniques, one of which has been to start bringing art to school with me so I can put in work on it during my windows of time between classes. My progress hasn't been as quick as what it's been in the past but with some effort, I am definitely able to keep the ball rolling with my commission queue and still remain open for incoming commission orders.
Thank you to all who have placed orders for art and for your patience as I work to balance art time with that of a busy college student. Your commissions are what allow me to keep myself fed and keep my bills paid so I am very grateful to your interest and support for me and my art.


Now On Facebook



Some exciting stuff is in the works currently, I finally have gotten my facebook page for my art up off the ground and ready for the public. If you would like to check out WSDesigns on facebook, please follow this link here and like my page:
www.facebook.com/art.of.wildsp…




Portfolio Website

Another exciting project I have been working on is putting together a website outside of deviantART where I can showcase a portfolio-type gallery. The link to this website can be found at this link here:
wildspiritdesigns.wix.com/wild…




New Design In The Coin Series



Do you remember the design I created last year for the Predator & Prey coin series? Well, the next coin has been minted and has now become available for purchase.

My client commissioned this art to use on coinage that is being sold as a collectible but can also be legitimately used as real currency in the Cook Islands! The coin is pure .999 silver with the raised areas gilded in black palladium, which is very rare to find on coins. It is very large and heavy, weighing in at 1 troy ounce. The first coin in this series was displayed at the World's Money Fair in Berlin, which happens to be the largest coin show in the world.
These coins can be kept in a coin collection or placed in a bezel and strung on a chain or cord so as to be worn and shown off. The latter is how I like to use mine.

The first coin featured a wolf and caribou in a yin yang design and
represented the balance of the relationship between predators and the animals they hunt as prey.
This second installment in the series plays off that same concept and is of a grizzly bear chasing a school of salmon. I have already completed the third design and have sent it over to my client for use on the upcoming coin so stay tuned for that!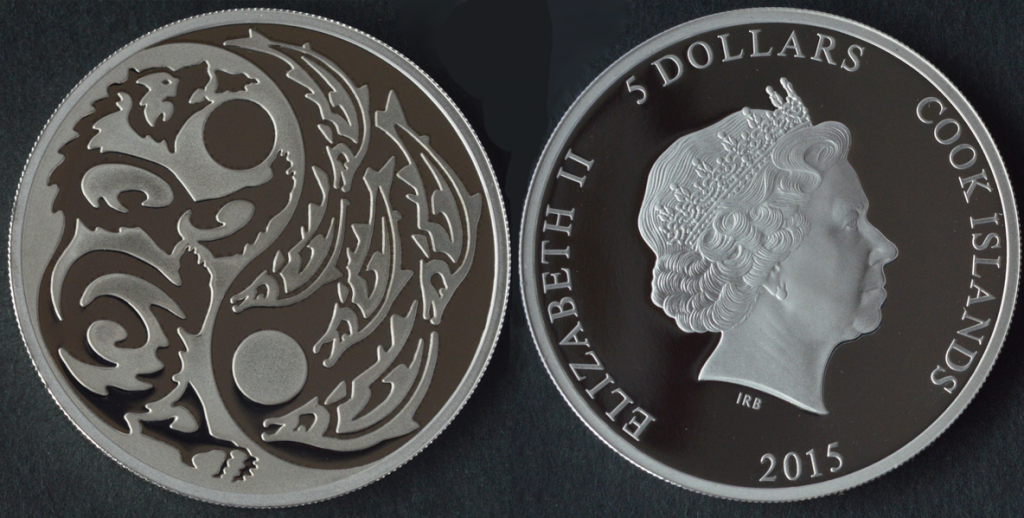 If you would like to obtain one of these coins for yourself, they are available for sale here:
www.bullionstop.com/
and if you use the code DEVART you can get a 10% discount off your order.

Upcoming Etsy Products



Another thing that I have been working on is creating some special one-of-a-kind art products and making them available for purchase in my Etsy shop! This is still in progress currently, but I will let you know when they are available.

Email Me!


In addition to being contacted through facebook and deviantART, I can be contacted directly at my email at the following address:
art.of.wildspiritdesigns@gmail.com


-------------------------------------------------------

I am currently OPEN for custom COMMISSIONS, please check out my FAQ for terms and prices:
wildspiritwolf.deviantart.com/…
Art tips and general FAQ can be found here:
wildspiritwolf.deviantart.com/…


I have a selection of a few of my different ART pieces available as affordable PRINTS, please see here for details:
wildspiritwolf.deviantart.com/…
I'M SORRY, I DO NOT TAKE FREE ART REQUESTS OR POINT COMMISSIONS